Tennis career
Early career
As a member of the FR Yugoslavia national team he reached the finals of 2001 Junior Davis Cup for players under 14, in which he lost his match in singles.
In the beginning of his professional career, Djokovic mainly played in Futures and Challenger tournaments, winning three of each type from 2003 to 2005. His first tour level tournament was Umag in 2004, where he faced Filippo Volandri in the Round of 32, and lost 6–7, 1–6. He made his first Grand Slam appearance by qualifying for the 2005 Australian Open where he met Marat Safin, as his first round opponent which he lost 6–0, 6–2, 6–1. Safin went on to win the tournament.
2006
The possibility for their entire 5-person family to move from Serbia to live in Britain involved immense dedication. All the rumours did not affect Djokovic's play. He soon reached the top 40 world ranking due to a quarterfinal appearance at the French Open, and a fourth round appearance at Wimbledon.
Three weeks after Wimbledon, he won his maiden title at the Dutch Open in Amersfoort without losing a set, defeating Nicolás Massú in the final. Djokovic won his second career title at the Open de Moselle in Metz, and moved into the top 20 for the first time in his career.
Djokovic
Djokovic
Djokovic
Djokovic
Djokovic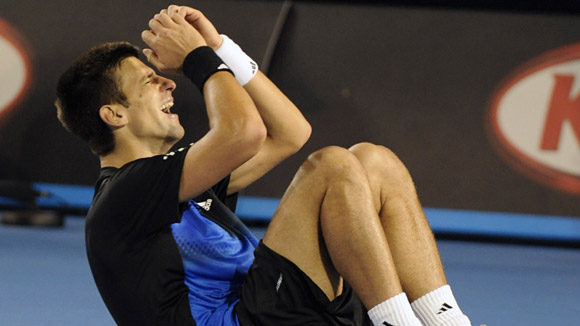 Djokovic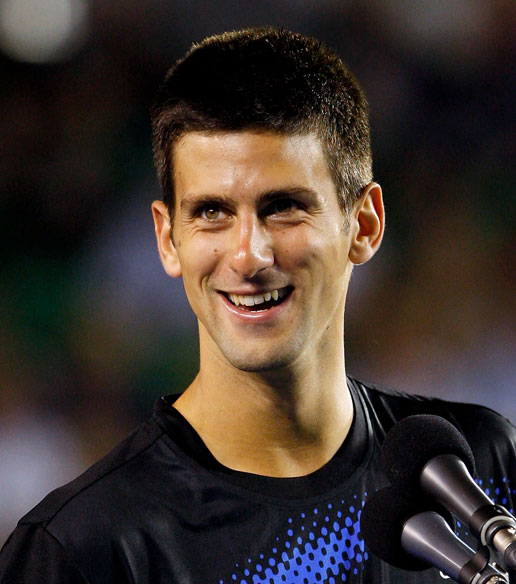 Djokovic
Djokovic
Djokovic
Djokovic
Djokovic