Elena Baltacha Ukrainian: Олена Балтача; born 14 August 1983 is a four-time AEGON Award Winning, British tennis player of Ukrainian parentage who plays for Great Britain. She is the long standing British number 1, a position she has held intermittently since 2002, and of 4th July 2011 is currently ranked as the World No. 58. Her career high ranking of World No. 49 was achieved on 13 September 2010.
Over the course of her career she has won ten ITF singles titles (five $25,000, one $50,000, two $75,000 and two $100,000) and four ITF doubles titles (all $25,000). She has also twice been a runner-up in ITF events in singles and four times in doubles.
In 2010, Baltacha had victories over top 10 players, including two victories over Li Na and one against Francesca Schiavone, who at the time was the reigning French Open champion. In 2011, Baltacha won her most highest ranked tournament of the ITF tour winning the 2011 AEGON Nottingham Challenge.
Contents
* 1 Personal life
* 2 Career
o 2.1 Junior (1997–2001)
o 2.2 1997–2000
o 2.3 2001
o 2.4 2002
o 2.5 2003
o 2.6 2004
o 2.7 2005
o 2.8 2006
o 2.9 2007
o 2.10 2008
o 2.11 2009
o 2.12 2010
o 2.13 2011
* 3 WTA tour and ITF circuit finals
o 3.1 Singles (10)
o 3.2 Doubles (4)
* 4 Singles performance timeline
* 5 References
* 6 External links
Personal life
Baltacha was born in Kiev, Ukraine. She comes from a sporting family: her father Sergei is a former professional footballer, representing the USSR and playing in the United Kingdom with Ipswich Town, St Johnstone and Inverness Caledonian Thistle, and her mother Olga represented the USSR in both the pentathlon and heptathlon at the Olympic Games.Her brother Sergei played football for Scottish Football League team St Mirren of Paisley and for Millwall.
After arriving at Heathrow Airport on 13 January 1989, Elena moved to Ipswich where her father was to play football for the next year before moving to Perth where she grew up and spent her teenage years. At the age of 19 she was diagnosed with the liver condition primary sclerosing cholangitis and in June 2010 she became patron of the Children's Liver Disease Foundation.
Currently living in Ipswich, England, she trains at Culford School near Bury St Edmunds, Suffolk and Ipswich Sports Club, where she is coached by Nino Severino, a multi-sports specialist in mental and movement training who has also worked with Ipswich Town F.C. and in coaching martial arts athletes. Baltacha can also call on LTA's Head Coach of Women's Tennis Nigel Sears and LTA Coach Simon Walsh.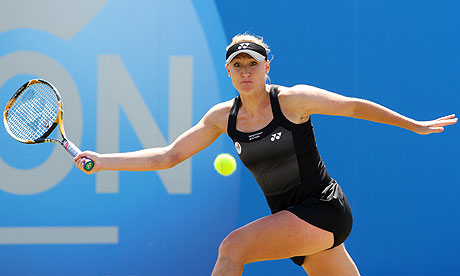 Elena Baltacha
Elena Baltacha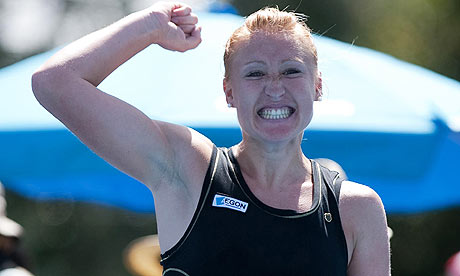 Elena Baltacha
Elena Baltacha
Elena Baltacha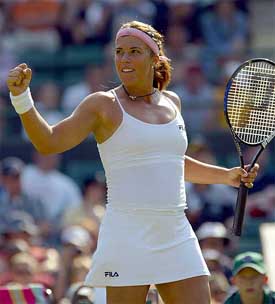 Elena Baltacha
Elena Baltacha
Elena Baltacha